My Journey with Vauxhall motors started as most of ours have, as a parent.
The enjoyment my son experiences from playing a game he loves is a pleasure to watch. Over time it has been clear to see that the team work, comradery, discipline, self-confidence and not to forget the physical fitness has been of massive benefit to his wellbeing and happiness, in fact to all the children I observe playing at our Club.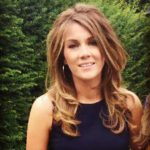 As the Club welfare officer, I want to maximise upon that enjoyment, we have a dedicated team of coaches who genuinely deliver a high standard of football coaching and are committed to providing an enjoyable, safe and respectful environment for children to play football.
My professional experience as a Registered Nurse and specifically in safeguarding has allowed me to promote best practice linking in with the Football associations recommendations and ensuring our Club maintains its FA Charter Standard Award. This is something we will continue to demonstrate and endeavour to be one of the best clubs for Grass roots football.